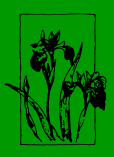 FAQ's about Psychotherapy and My Code of Ethics
How do I know if I need therapy?
We often tell ourselves, "I should be able to handle this myself," or "Things aren't that bad really," even when we are feeling "stuck." You may be having difficulty getting along with someone in your family or at work. You may be feeling self-doubt, a lack of confidence or confusion about what direction you want to go in your work or in a relationship. You may worry a lot, feel irritable, fatigued, or unable to enjoy the things you used to enjoy. You may wonder whether you will ever find happiness in an intimate relationship.
It is a big investment of time and money to entrust your problems to a therapist. Yet it can be an enormous relief to bring your concerns to someone who is committed to listening to you, a professional who can guide you with her perspective and expertise. If you want to break out of old patterns, chances are that therapy will be a good investment.
What is your approach to psychotherapy?
I work in the present, helping you learn more effective ways of approaching relationships and work. We will also draw on your past to help us understand and address your current difficulties. Most of my training is psychodynamic, but I also integrate cognitive and behavioral methods.
How do I decide whether you're the right therapist for me?
You'll be able to tell a lot from our initial phone call and our first session. We will assess together whether we are a good fit. You will get a feel for my temperament, my approach to therapy and my philosophy. Then, the decision is yours whether you want to schedule another appointment.
Am I going to be in therapy forever?
I believe you come to therapy to acquire new skills for managing your life and relationships. We will be working together to help you move beyond old strategies that may no longer be working and find new ways to enrich and deepen your life and relationships.
Therapy has a beginning, middle, and end. After a few sessions you will probably feel some relief from the crisis that brought you in. Although you may choose to end therapy at this point, most people find they gain more if they continue beyond their initial sense of relief. Although I encourage you not to leave therapy too soon, I will also make sure you do not stay too long. It will become clear when it is time to stop.
Remember, change takes practice, just like playing an instrument, improving in a sport, or learning a new computer program. So, it may take a while-but not forever!
How often do I come?
Usually, people come once a week for a 50 minute session, occasionally more or less frequently. We will decide together on a plan that works best for you.
Do you prescribe medications?
As a clinical social worker, I am not certified to prescribe medications. If it seems as though medication might benefit you, I would refer you for consultation to a psychiatrist with expertise in this area. At that point, you would decide whether or not to take medication. Research has shown that both talking therapy and medication are effective in treating many emotional problems, and sometimes a combination of the two is very helpful. However, since each individual and situation is different, I will work with you to help you make the best decision.
I tried therapy before and it didn't help. Why would working with you be different?
Finding the right therapist can be like trying on shoes - you have to find the right "fit." If you had a disappointing therapy experience in the past, it may have been the wrong therapist or the wrong time in your life to be in therapy. It will be very valuable if, in our initial conversation, we can discuss what didn't work for you the last time. Together we can determine what we need to do to make this therapy experience a better "fit."
My Code of Ethics
Our work will be founded on mutual respect, dignity, caring, and an atmosphere of trust. I adhere to a strict Code of Ethics.
I will protect your privacy
I will maintain appropriate boundaries
I will tell you if I believe I am not the best person to help you
I will keep up to date with best practice methods and standards through continuing education and consultation
I will welcome feedback about anything that might be going wrong in our work together
I will help you to set goals and to recognize when you have met them
I adhere to the National Association of Social Workers Code of Ethics