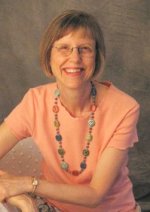 I believe it is possible for people to change. For over 35 years, I have been working with older teens, adults and seniors, helping them reassess what they want out of life and how to get it, change their approach to their work and to relationships with the people they care about, and heal the emotional and spiritual pain of loss, anxiety and depression.
My areas of special interest include:
Couples Therapy: Resolving Conflict and Deepening Intimacy

Intimate relationships can enrich and even transform us. Yet, some couples grow apart, disengaging from one another, while others find themselves arguing endlessly. Building and maintaining a good relationship can seem daunting, if not impossible. You may be wondering whether to get married, others are considering divorce. Couples therapy can help partners better understand the chemistry of the relationship and how to address your individual needs, wishes and fears within it. Partners can develop greater trust, learn assertiveness, become more open and creative, balance relying on one another with self-sufficiency, and add passion to their sexual relationship.

Grief and Loss: Healing the Pain of Loss, Recent or Past

Loss requires us to adjust to change. These adjustments may range from practical to philosophical, from changes in our daily routine to reworking our understanding of life. We react to loss physically, cognitively, emotionally and spiritually. The loss might be a death, or it might be a transition such as divorce, the dissolution of a business partnership, the onset of an illness or disability, the end of a friendship, or a move to another city. Sometimes the loss occurred earlier in life, but we have not yet grieved. Grief therapy offers a time and a space to address the pain of the loss, to reflect on its meaning, to comprehend the many thoughts and feelings that it arouses, and begin making necessary adaptations.

Depression and Anxiety: Moving Freely through the Day, Unencumbered

Many people believe they simply have to accept living with "the blues" and avoiding situations that make them uncomfortable. They do not realize depression and anxiety, in most cases, can be alleviated. Psychotherapy can help you learn new ways of perceiving and understanding the world around you. You can discover more effective ways of interacting with family, friends and co-workers and responding to challenging events. Changes in your own behavior will have a positive impact on even the most difficult circumstances in your life, freeing you to live more fully.
I create a time, a place and a space where you can explore your thoughts and feelings about life issues. Most of all, I am committed to developing a relationship with you, and creating an atmosphere where you can explore openly and safely your own life decisions. I invite you to take risks and challenge yourself, but always at the pace that is right for you. I was pleased when one of my clients described our relationship as "a place where it is safe to be unsafe."
by appointment only