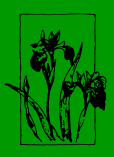 About Melinda
A clinical social worker with over twenty-five years of experience, I believe deeply in the value of psychotherapy. I love to see so many of my clients enjoy more rewarding relationships, work more productively, and live more fully and creatively. My mission is to help individuals and partners lead more fulfilling lives, have better marriages, and to help parents raise healthy children.
I have a special interest in four aspects of the life cycle: marriage (or partnership), parenting, continuing growth throughout adulthood, and loss. I work with both individuals and couples, from adolescents to seniors. A large part of my practice is helping individuals overcome the depression and anxiety that interfere with relationships, parenting, individual development and growth, and the normal grieving process.
I work with couples to help them strengthen their commitment, deepen their intimacy, improve communication, or decide whether they are "right" for one another. I also help couples and individuals address problems having to do with sexuality. After my early training in child and adult therapy, I have furthered my training as a couples and sex therapist, studying Object Relations Couples Therapy, David Schnarch's work, and Imago Relationship Therapy.
Because of my interest in children and families, I periodically lead a support group for mothers of young children called Now That I'm a Mother...Who Am I Really? The goals of the group are to promote the growth and development of mothers-as parents, as individuals in their own right, and as marital or parenting partners. Topics for discussion revolve around creating rhythm and balance in family life and meeting the needs of all family members.
Out of my interest in how adults continue to grow and change throughout their lives, I meet monthly with a group of colleagues to study "Adult Development." The group has presented their findings on midlife to the Greater Washington Society for Clinical Social Work.
I have spoken and provided training to other community and professional groups, as well. Some topics include: death, dying, and bereavement, adjusting to midlife, raising responsible children, stress reduction, male and female sexuality, friendships, and the social world of pre-teen and teen-aged girls.
In my bereavement work, I help individuals and families to grieve and adapt to their loss. As a grief therapist, I have responded to crisis situations at schools, hospitals and workplaces when an unexpected or tragic death has occurred. I also speak to professional and community groups about the grieving process. Since 1992, I have led grief groups for family members of firefighters who have died as part of the Fallen Firefighters Memorial Weekend held each year in Emmitsburg, Maryland.
I received my early training as a child and adult therapist at the Smith College School for Social Work, in Northampton and Boston, Massachusetts. I began my postgraduate career in psychotherapy at the Jewish Board of Family and Children's Services in New York City. Silver Spring, Maryland has been my home since 1985, and I have been in private practice here for nearly twenty years.